Tampa: Healing the Whole Person: Mind, Body, Spirit
Description: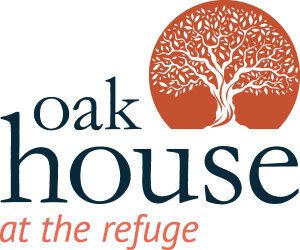 Program Overview: Often clients think of their eating disorder as something they need to "get over" or "get past." What would change if they instead viewed it as an opportunity to travel through a journey of change? What if this journey could lead to a person reaching a higher potential than before the eating disorder? This presentation will focus on exploration of the  journey through an eating disorder and the importance of understanding how mind, body and spirit all come together to reinforce the eating disorder and most important how the science of the mind, body and spirit can help us challenge and separate the person and disorder to move toward a long-term recovery journey.
Date:  July 24th, 2019
Basic Schedule: 
8:30 am -9:00 am:  Registration, Networking & Breakfast
9:00 am -12:30 pm:  Clinical Program
Cost:  Free
Location:  The Bay Club at Westshore Yacht Club
6003 Beacon Shores St., Tampa, FL  33616
Presenters: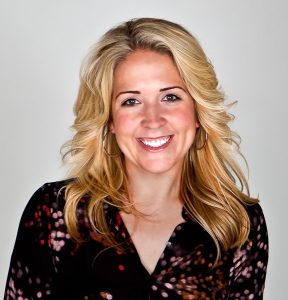 Rebecca Clegg, MS, LPC, CEDS-S
Rebecca is an author, psychotherapist, consultant and speaker.  She has worked for over 15 years as a therapist and currently has a private practice specializing in the treatment of women's issues in Atlanta, GA.  Rebecca has a Master's degree in Professional Counseling, is a Licensed Professional Counselor, Certified Eating Disorder Specialist, and recognized as an approved supervisor by the International Association Of Eating Disorder Professionals (IAEDP).  She has worked in a variety of settings including inpatient and outpatient programs and has a great passion for working with women in recovery from eating disorders, compulsive overeating and body image issues.   In 2018 she published, Ending The Diet Mindset: Reclaim a Healthy and Balanced Relationship With Food and Body Image, a book designed to help all women heal from our cultural obsession with body image and dieting.
Jacquelyn Supplee, MPH, RDN, LD/N, CEDRD, ATC
Jacquelyn is a registered dietitian nutritionist through the Commission of Dietetic Registry (CDR), licensed by the state of Florida. She is a Certified Eating Disorder Dietitian (CEDRD) through iaedp, and a Certified Athletic Trainer. She received her bachelor's of science in Athletic Training and Sports Medicine from the University of Tampa, and Master's in Public Health Nutrition and Dietetics from the University of North Carolina at Chapel Hill. Jacqui has over 4 years of experience working with primarily eating disorders at all levels of care from inpatient through to outpatient. Jacqui enjoys working with all populations to help understand the joy of eating and nourishing the body, mind and soul through food. In her spare time, you can find Jacqui playing with her dogs, making slow drip cold brew coffee, and trying new restaurants in Downtown St. Pete.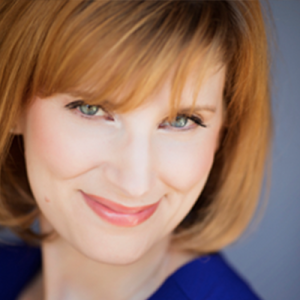 Kelsey Latimer, PhD, LP
Kelsey M. Latimer, PhD, LP became the first college graduate in her family in 2001, double majoring in anthropology and psychology at the University of Rhode Island and receiving the university's annual president award/excellence award in both disciplines.  Dr. Latimer's passion for research and the health/wellness of children and young adults led her to furthering her education, earning her doctorate and masters of science degrees from the University of North Texas, with emphases in child/adolescent development and neuropsychology. Throughout her doctoral training, Dr. Latimer became extremely passionate in the prevention and treatment of eating disorders, completing her research in this area, as well as pursuing specialized clinical training with preceptorships in disordered eating and administration/training during her APA-accredited predoctoral-internship.
Since that time, Dr. Latimer joined a pediatric hospital and medical school to continue devoting her career to the development of eating disorder intervention programs at all levels of care, training future professionals in the field and acting as an advisory board member to healthy body movements including Healthy is the New Skinny.  In addition, she comes with a strong managerial/leadership background and uses a compassionate leadership model in growing talented team members.  She has presented at over 50 regional/national/international conferences, written many articles and been featured in print/online magazines on the topic of body image and training/administration, and is currently completing a book on the principles of effective eating disorder treatment scheduled for publishing in 2017.  Dr. Latimer is thrilled that these experiences have led her to her next step on her professional journey of empowering young people to fight against eating disorders by joining the Center For Discovery as the new East Coast Assistant Director of ED Outpatient Services!
Event Registration and Ticketing Powered by Event Espresso
Past Events
January 29, 2016:  
Understanding Your Transgender Client: Establishing Safe Clinical Environments 
Trauma Workshop Presentation:
The Broken Lens, The Impact of Trauma and Addiction on the Way We See the World
Date and Location:  July 28, 2015 – Orlando Area
Date and Location:  July 29, 2015 – Tampa Area
Past Webinars
Webinar: April 22, 2015 at 1pm EST: Intergenerational Trauma and the Holocaust.
Webinar – Thursday, March 26 – Intergenerational Trauma and the Holocaust.
"The Traumatic Impact of Sex Addiction on the Family System" – Stefanie Carnes, Ph.D., President, International Institute for Trauma & Addiction Professionals.  Watch Here!
"Intergernational Trauma: Breaking The Chains" –  Tom Antonek, Ph.D., HSPP, CAP., Psychologist, The Refuge.   Watch Here!
"The Impact of Trauma & Addiction" –  Tom Antonek, Ph.D., HSPP, CAP., Psychologist, The Refuge.  Watch Here!
"Trauma: In the Shadow of Our Ancestors"  – Judy Crane, LMHC, CAP, ICADC, CSAT., Founder, The Refuge.   Watch Here!
"Emerging Trends in Addiction Treatment" – Dr. Douglas Davies, Medical Director, The Refuge. Watch Here!
Past Workshops
December 9, 2014: Brainspotting for Trauma Treatment In Recovery
November 5, 2014 – New York, NY Lunch & CE Workshop
October 30, 2014 – Philadelphia, PA Lunch & CE Workshop
October 29, 2014 – St. Paul, MN Lunch & CE Workshop
October 28, 2014 – Washington, DC Lunch & CE Workshop
October 17, 2014 – Emerging Trends in Substance Treatment – Atlanta, Georgia
September 17, 2014 – Intergenerational Trauma: Breaking The Chain – Oakbrook, IL
August 22, 2014 – Trauma Treatment:The Bodies Impact on the Mind
June 20th – Addiction and Trauma; The Perfect (Brain) Storm