Our vision at The Refuge is to care for each client individually by:
Providing an environment of healing in a safe and friendly residential treatment atmosphere. Healing will be encouraged through classical, individual, group and experiential therapy.
Encouraging all clients to be involved in every aspect of their residential treatment plan.
Providing assessments to each client in order to meet his or her social and cultural needs.
Providing a treatment approach that is based on individual assessment.
Offering a wide variety of services to clients (clinical, medical, case management and ancillary) to include intensive therapy for substance abuse, process addictions, trauma/post-traumatic stress disorder resolution, co-dependency, family healing, dual diagnosis and impaired professionals.
Facilitating clients and their families in the program decision-making process.
The Refuge is one of the nation's leaders in trauma and addictions treatment. For the past ten years, our residential treatment program has specialized in treating trauma/PTSD, substance abuse, process addictions and all self-destructive behaviors. The Refuge uses 12 step based recovery, experiential therapy, and holistic modalities to assist clients from around the world in uncovering the layers of trauma and underlying issues that have caused their lives to become unmanageable. Located on 94 acres of the Ocala National Forest, The Refuge offers serenity, seclusion, and tranquility, making it the perfect place to heal.
Typical Day at The Refuge Treatment Program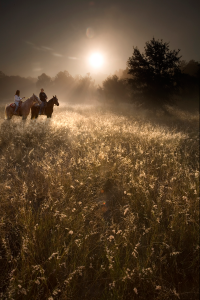 Each day at our residential treatment program includes meditation in the morning followed by a community meeting where clients and staff discuss any changes to the daily schedule. After the community meeting, clients usually attend their AM caseload. AM caseload is one and a half to two hours long, with six to nine other clients and meets four times a week. AM caseload is with their therapist that manages their clinical chart, develops their treatment plan, and maintains family and referent contact. When AM caseload ends clients will have an hour or so to attend either step group or work on therapeutic assignments.
The second half of the day starts off with PM caseload. PM caseload is similar to AM caseload but meets with a different therapist, different clients and one less time a week. After PM caseload clients have free time, this time can be used to meet with a therapist, work on assignments, enjoy the property, contact family and friends or just relax.
"A Place To Grow: The quietude of The Refuge grounds lends itself to our clients as a place to reinvent themselves in recovery. The life they begin here is fortified by the surroundings each day they awake to begin the experience of abundance and richness. It is truly a profound experience, always remembered."
Family Week
The Refuge Family Week consists of a variety of different educational presentations, experiential groups and individual sessions that allow family members to understand behaviors, mend relationships and establish boundaries. The Refuge understands that when clients come to treatment, they are not the only ones that need to heal and regain a healthy state of living. At The Refuge we consider this four-day therapeutic program to be a very integral part of the treatment process.
*Family weeks are every six weeks and require client and counselor approval.*