The Refuge – A Healing Place Is Hosting a Free, Cutting Edge Webinar With Dr. Stefanie Carnes, President of IITAP
Log-in Information
Webinar Date: Wednesday, November 12, 2014
Start Time: 1:00PM Eastern
Start Time Note: Plan to log-in about 10 minutes before the webinar starts to be able launch the software needed to view the webinar
URL to Webinar: http://acadiahc.enterthemeeting.com/m/BXNZJMQD
Conference Telephone # (949) 229-4400
Attendee PIN # 9087380
Instructions: Follow the prompts when you click the above link. Once you have the visual portion of the webinar active, you will also see a dial-in phone number to listen to the webinar OR you can turn on your speakers and listen through your computer. Call Shea Kimbrough if you have any issues at 352-512-8877.
PLEASE SIGN IN AT LEAST 10 MINUTES PRIOR TO BE SURE YOU ARE SET UP WHEN WE BEGIN.
Sexual addiction has a devastating impact on the family that can actually cause symptoms of traumatic stress among family members. Dr. Stefanie Carnes, national expert on treating sex addiction will provide an overview of the common experiences and responses of the family to discovery and /or disclosure of sex addiction in one member.
CE Credit: 1 CE Credits
This presentation will provide 1.0 contact hours through NAADAC and the Florida Certification Board. Sign In and Evaluations must be returned to Shea Kimbrough for credit.
Presenter Information:
Stefanie Carnes, Ph.D.
President
International Institute for Trauma & Addiction Professionals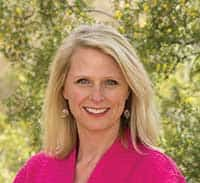 Stefanie Carnes, PhD, became president of IITAP in November, 2010. She is a licensed marriage and family therapist and an AAMFT approved supervisor and speaks regularly at national conferences. Her area of expertise is working with patients and families struggling with multiple addictions, such as sexual addiction, eating disorders and chemical dependency. Dr. Carnes is also a certified sex addiction therapist and supervisor, specializing in therapy for couples and families struggling with sexual addiction.
In the past, Dr. Carnes has served as the director of several residential addiction treatment programs, and has also served as a faculty member at numerous universities, including the University of San Diego. She is the author of numerous research articles and publications, including her books, Mending a Shattered Heart: A Guide for Partners of Sex Addicts and Facing Addiction: Starting Recovery from Alcohol and Drugs.
Questions? Contact Shea Kimbrough at (352) 512-8877 or email sbeasley@therefuge-ahealingplace.com