Registration for this seminar is full
  This free presentation will explore the physiological side of addiction and how drug and alcohol addiction are truly brain illnesses that change the brain in fundamental and lasting ways. Dr. Davies will explore how addiction is now considered a chronic medical problem affecting the brain similar to hypertension and diabetes; effecting the basic chemical makeup of the human brain and how it functions. He will also address the necessary principles of successful treatment including: treatment of psychiatric disorders, addressing traumatic events of childhood & the past, utilizing 12 step principles, becoming aware of triggers that are hard wired in the brain and learning new methods of coping with real life such as meditation and breathing techniques.
Learning Objectives
Cite current research on the basic brain physiology of addiction
Identify the characteristics of the classes of addictive substances
Explore treatment approaches for treating chemical addiction including addressing psychiatric disorders, addressing unresolved trauma and holistic coping mechanism that promote total body wellness
Presenter Information Douglas Davies, MD, ASAM Medical Director The Refuge – A Healing Place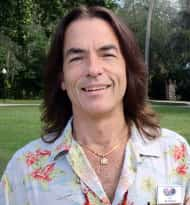 Dr. Davies is fellowship trained in Addiction Medicine and certified by The American Board of Addiction Medicine. He maintains appointments at Florida State University where he regularly lectures and mentors medical students, patients and family members on topics that he is passionate about. These topics include healing from tobacco addiction and the physical, emotional and spiritual underpinnings of the disease we call addiction.
Date: June 20, 2014
Time: 8:00am 12:30pm
Registration: 8:00am
Breakfast: 8:15am – 9:15am
Presentation: 9:00am -11:00am
CE Credit: 2.0 CE Credits

Location:
Marriott Delray Beach
10 N Ocean Blvd
Delray Beach, FL 33483
This event is sponsored by The Institute for Continuing Education and offers 2.0 contact hours with full attendance required. CE credit is offered for psychology (APA) , social work/ counseling, MFT ( Florida Dept. Health, CE Provider BAP 255.). There is no additional fee for CE credit. Application forms will be available on site.
Questions?
Contact Heather Muha (317) 918-8023 or email:  hmuha@therefuge-ahealingplace.com