Emerging Trends In Substance Treatment
The Refuge, A Healing Place and Blue Ridge Mountain Recovery Center Hosted a Lunch and Cutting Edge CE Presentation in Atlanta, Georgia on October 17, 2014.
Bill Anderson, LCSW
Chief Executive Officer
Blue Ridge Mountain Recovery Center
Bill received his undergraduate degree from Georgia State University and his masters of Social Work from the University of Georgia where he specialized in Community and Family Services. Bill brings over 20 years of experience in the mental health/substance addiction field. He previously worked in a long-term residential program where he served as Case Manager, Primary Counselor, Director of Admissions, and Director of Business Development.
Presentation
The Power of the Milieu in Residential Treatment
Learning Objectives:
Identify and understand all levels of care for addiction treatment
Become informed about recent trends in substance abuse admissions and treatment
Learn how/why residential programs maybe more appropriate for substance abuse treatment
Intergenerational Trauma: Breaking The Chain
Tom Antonek, Ph.D., HSPP, CAP
Psychologist
The Refuge, A Healing Place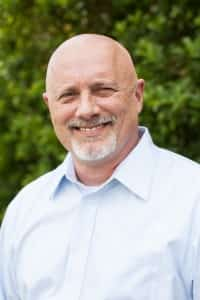 Dr. Antonek is a licensed psychologist who has been working in the mental health field since 1981. He is specialized in the assessment and treatment of individuals with substance use disorders, as well as those with co-morbid psychiatric disorders, especially PTSD.  Dr. Antonek has spent the past 10 years working with impaired health care providers in Florida, especially doctors and nurses. He is also the president of Serenity Mission, Inc. which is a 501 (c) (3) that is a community based organization with a full range of substance abuse services in the Tampa Bay area.
Presentation Overview
This presentation addressed the mechanisms of trauma transmission across generations. Factors related to individual, family, community, and culture will be presented in the context of their separate and combined impact on expediting the dissemination of trauma throughout generations. Mental health related issues such as substance use, homelessness, and suicidal risk factors as related to intergenerational trauma will also be presented. Finally, a model of recovery from a Native-American orientation was examined as an attempt at providing hope where hope does not exist to those who suffer from the incapacitating effect of "Intergenerational Trauma."
Location Details
When:
Friday, October 17, 2014
Where:
Brio Tuscan Grille
700 Ashwood Pkwy
Atlanta, GA 30338
CE Credit: 3.0 CE Credit
This event is sponsored by The Institute for Continuing Education and offers 1.5 contact hours with full attendance required. CE credit is offered for psychology (APA) , social work/ counseling, MFT (Florida Dept. Health, CE Provider BAP 255.).