The Broken Lens, The Impact of Trauma and Addiction on the Way We See the World
TAMPA AREA
Date: Wednesday, July 29th, 2015
Location:
Maggianos Little Italy
203 Westshore Plaza, Tampa, FL 33609
Time:
11:00 – 1:30 PM EST
Cost:
No Charge For This Event
CE:
1.5 CE will be provided for this event. Full attendance is required. CE are certified by FCB and NAADAC. Certificates will be emailed within 7 days of the event.
Presentation:
The Broken Lens, The Impact of Trauma and Addiction on the Way We See the World
Presentation Overview:
This presentation explored how perception is a powerful and often personal experience to each individual. Where a group of people can witness the same event yet have a totally different experience, interpretation and understanding of the event. Much like the lens of a camera, the individual has a lens with which they view the world, a lens that filters the information one encounters. For the trauma survivor this lens may have a series of deep scratches, smudges and all around distortions. This presentation will look at the way trauma, addiction and other self-destructive behaviors shape the lens with which a client views the world and interacts with it. Included in the presentation will be examples, both personally and professionally of the impact of this distorted lens, ways to confront the distortions and methods employed by The Refuge to clean the lens and help clients to better see themselves and the world.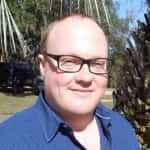 Presenter:
Brennon Moore, MS, CTT, CADC-II
Presenter Bio:
Brennon Moore has an MS in Mental Health Counseling from Capella University, where he graduated Suma Cum Lade. He also did two years of graduate work at Antioch University Seattle with a focus on cognitive behavioral and Gestalt therapy and is a Western Psychological Association Research Award winner in outstanding research design in health Psychology for my exploration of opiate addiction and pain perception. Brennon is a Certified Alcohol & Drug Counselor Level-II (CADC-II), a nationally Certified Trauma Therapist (CTT) and has over 160 hours of training in Peter Levine's Somatic Experiencing from the Somatic Experiencing Institute. Brennon began working for The Refuge in 2011 as a member of the clinical team and eventually as a caseload therapist, running an all-male group that focused on the impact of childhood trauma and addiction. In August of 2013 Brennon moved into a different role as the Northwest regional outreach representative for The Refuge.