Date: September 17th
Location:
Maggiano's
240 Oakbrook Ctr.
Oak Brook, Illinois 60523
Cost: No Charge
CE Credit: 1.5 CE Credits
This event was sponsored by The Institute for Continuing Education and offers 1.5 contact hours with full attendance required. CE credit is offered for psychology (APA) , social work/ counseling, MFT ( Florida Dept. Health, CE Provider BAP 255.). There is no additional fee for CE credit. Application forms will be available on site.Oakbrook, IL
Presentation Overview
Intergenerational Trauma: Breaking The Chain
Learning Objectives
Understand the unique differences between trauma resulting from direct victimization and that trauma which is passed on or transmitted from generation to generation within the context of the family.
To learn the impact of intergenerational trauma on the community.
Examine Intergenerational Trauma from a Mental Health Perspective.
Explore a Native-American Model of Healing and Recovery from Intergenerational Trauma.
Presenter Information
Tom Antonek, Ph.D., HSPP, CAP Psychologist The Refuge, A Healing Place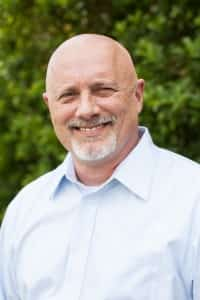 Dr. Antonek is a licensed psychologist who has been working in the mental health field since 1981. He is specialized in the assessment and treatment of individuals with substance use disorders, as well as those with co-morbid psychiatric disorders, especially PTSD. He has conducted thousands of evaluations and countless hours of individual, group, and family therapy to adolescent and adult addicts at inpatient psychiatric hospitals, outpatient mental health clinics, university counseling centers, and prison settings. He has spent the past 10 years working with impaired health care providers in Florida, especially doctors and nurses. He is also the president of Serenity Mission, Inc. which is a 501 (c) (3) that is a community based organization with a full range of substance abuse services in the Tampa Bay area.